If you're stumped for ideas for school lunches, you're in luck! Today I'm sharing how to pack a healthy and wholesome lunch like a pro! Read on for some great products, snacks and even a quick 10 minute recipe to have you come out on top! Let's do this!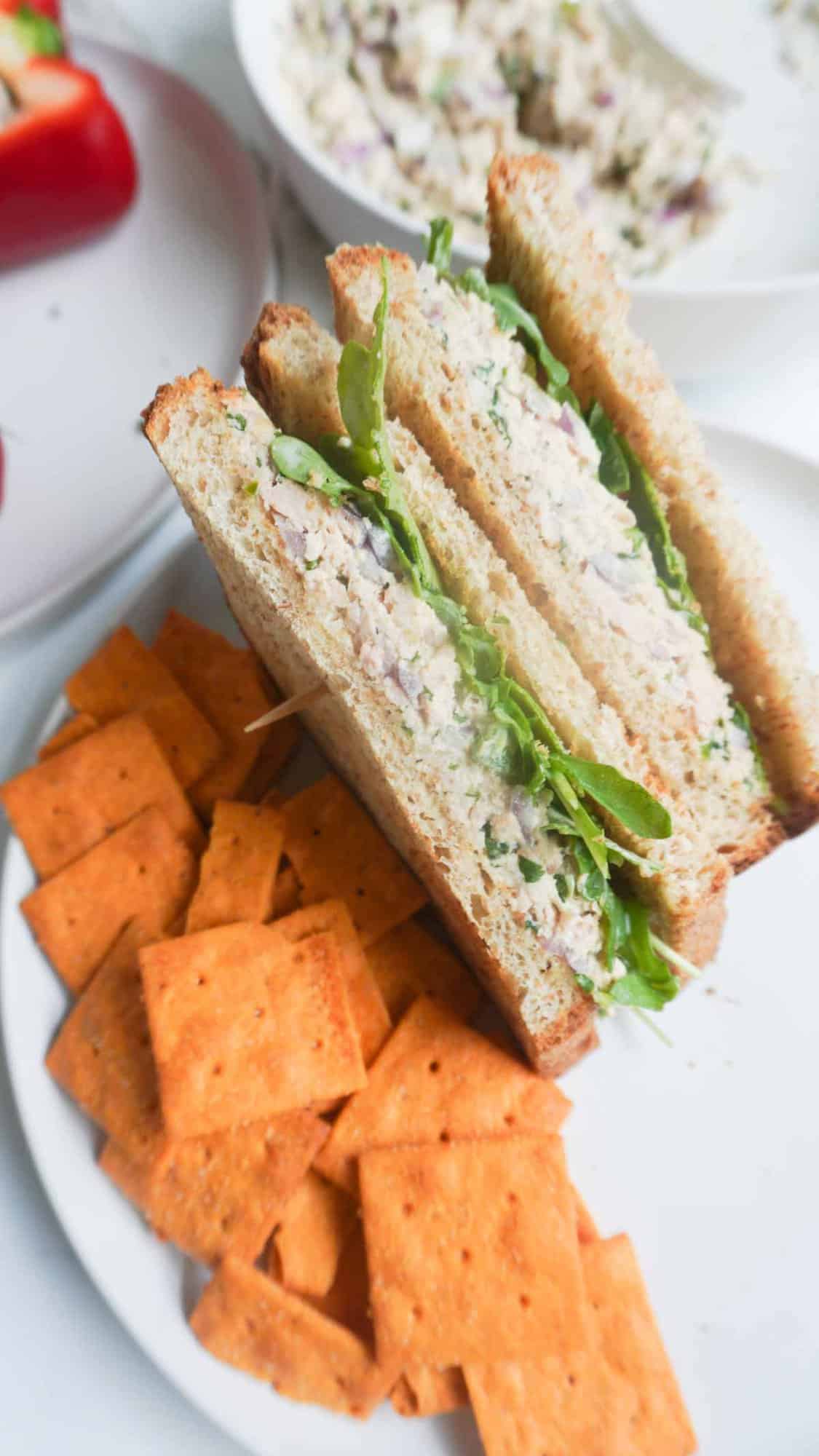 So what are the ingredients that make up a great lunch/snack for your child? The food, first and foremost of course but also the products that you use to pack the food in, right? They make your life so much easier and adds to the fun for your kids.
The Supplies
Sandwich Bags
While shopping for school supplies last week I came across Lunchskins reusable sandwich bags. They are
Plastic free;
Toxin free;
reusable
dishwasher safe
Read more about these great bags here.
Another great alternative to plastic is the brown paper snack and sandwich bag by If You Care. Again, toxin free and responsibly resourced.
Water Bottles
For water bottles this year we are going with the Zulu Atlas. Having tried stainless steel and plastic in the past, my son, who is extremely sensitive to after taste, decided to give glass a try. These bottles are made of soda lime glass which ranks highest of all glass in shatter resistance and environmental safety.
Also, I have stopped buying juices since most are full of added sugars. I would much rather have my kids eat the fruit than the "made from concentrate" juice. We now bring sparkling water which my older son has taken to and also Kombucha which we sometimes buy at the farmer's market.
SNACK IDEAS
Great for in school snack time for little ones or as after school snack :
Fruits and veggies
Fruits and vegetables will always be my favorites to serve as snack. Obvious choices are apples, blueberries, strawberries, cherries, grapes, carrots, cherry tomatoes and cucumbers. Serve with hummus or ranch dressing and instantly take snack time up a notch.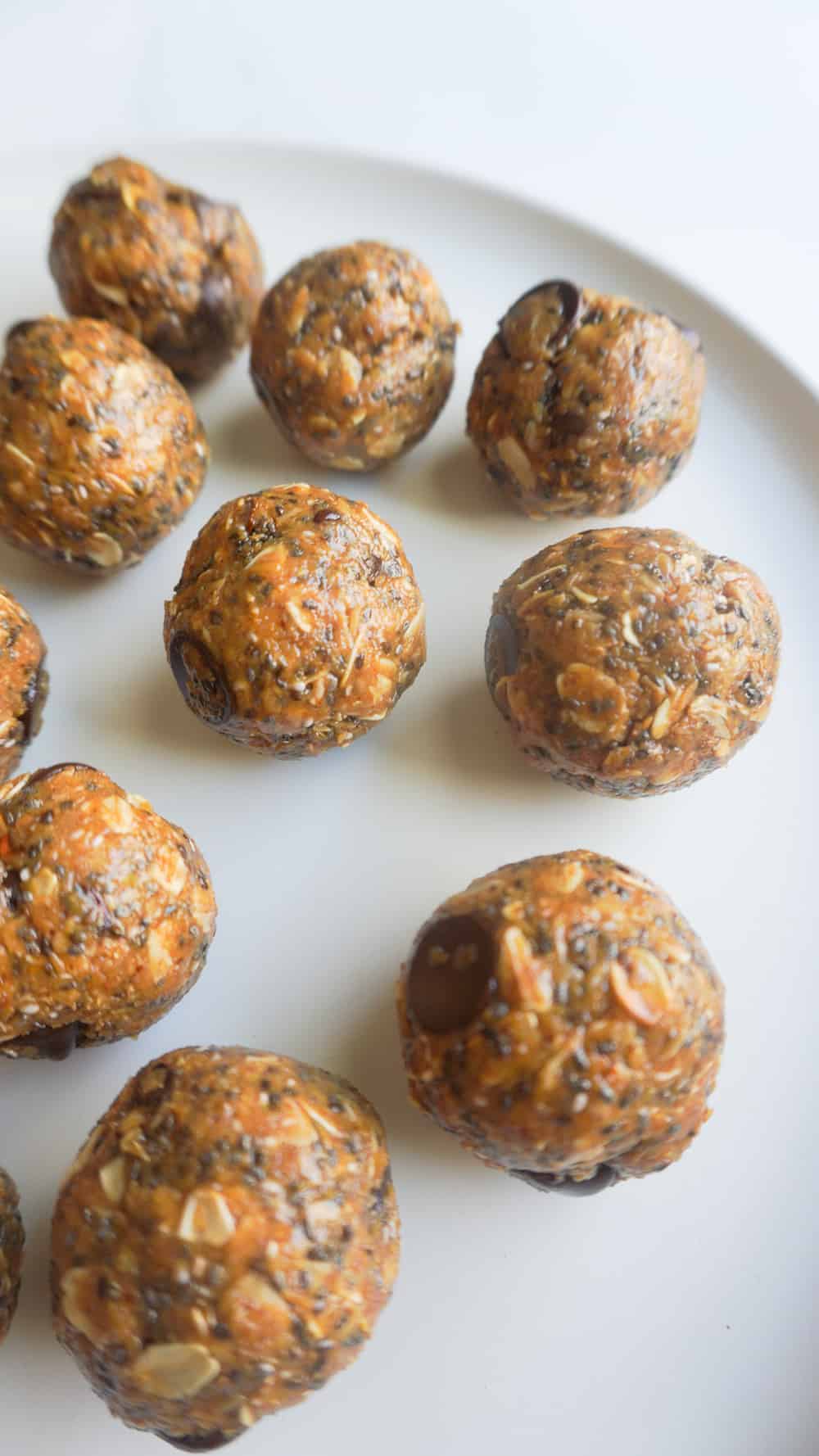 Chocolate Chip Granola Bites
If you are looking for a healthy snack on the go, make my Chocolate Chip Granola Bites and call it a day. They are so delicious and perfect for a quick snack or even breakfast on the go!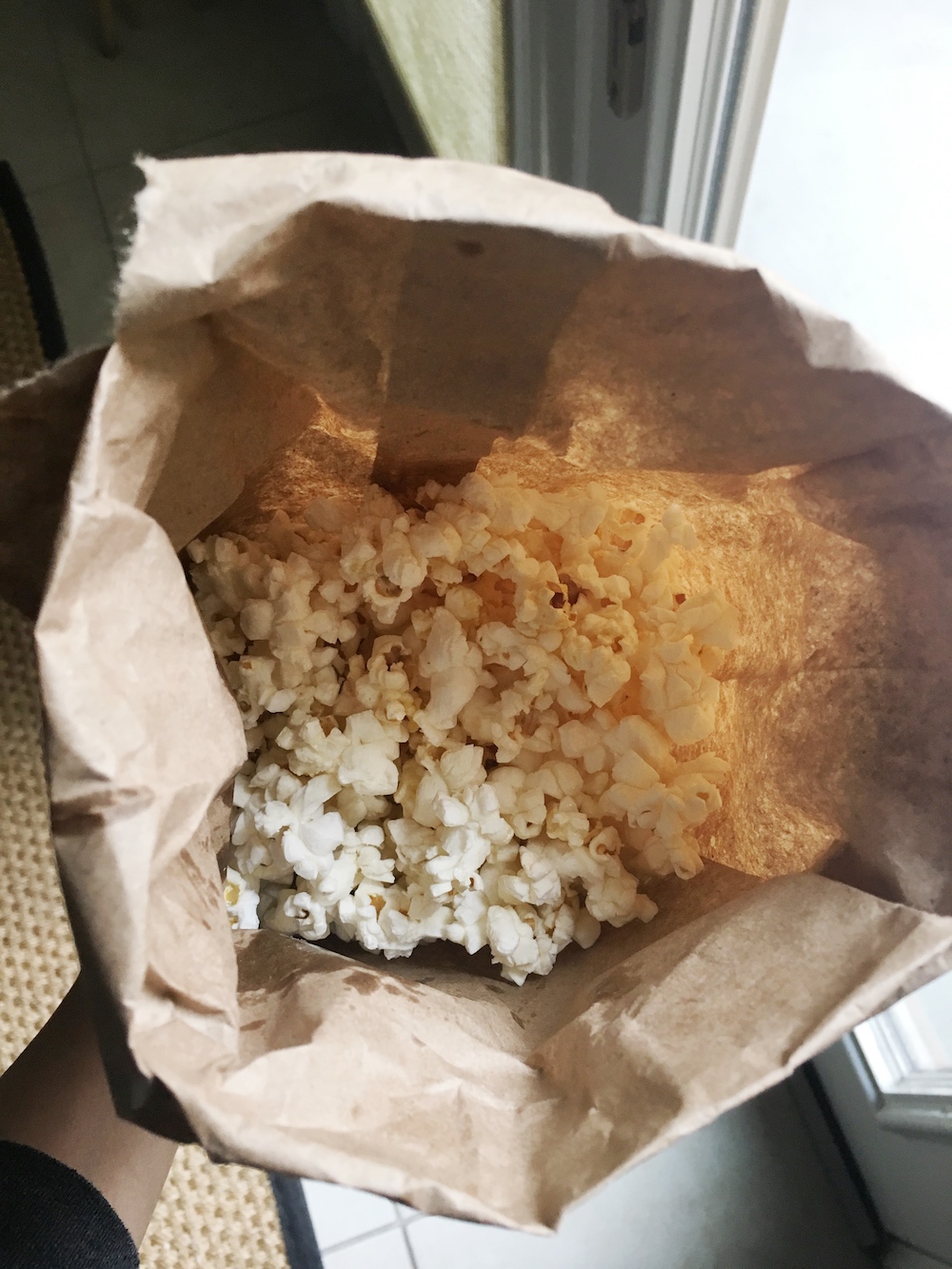 Pop corn
There was a time not long ago that we happily ate prepackaged microwavable popcorn. The extra buttery kind! That was until I heard about the dangers of consuming the stuff. It has more to do with the chemical that lines the bag, perfluorooctanoic acid (PFOA). This chemical is the same that is used to coat Teflon pans. It has been listed as a carcinogen by the EPA. Read the details here.
I have since started popping my own corn kernels and topping it off with some melted butter and Himalayan sea salt! My kids have not complained once!
Spicy Corn
Spicy corn is another favorite that we make often in my home. I either boil or steam some frozen sweet corn and then season with butter, red chili powder, salt and lemon juice.
Baked Potato
These are a great snack too, did you know? Load them up with some cheese, sour cream and butter and the kids will love it. Plus it has become a substitute for fries for my kids since they get their potato fix and it saves us from unhealthy deep frying.
String Cheese
A great option as always and the Organic Valley brand is a new favorite.
Yogurt
If your kids love store bought flavored yogurt kits with the granola on the side, how about making your own. Simply get plain greek yogurt and sweeten with honey/maple syrup. Place in a partitioned lunch box and add some homemade granola! Et voila, less added sugar and other cruddy ingredients!
Lunch Ideas
Leftovers
I am a big fan of leftovers. They save food wastage and time.
Pasta and fried rice are great for next day lunches.
Meats from leftover curries multi task as sandwich spread.I usually just chop up the meat; chicken or beef, add mayonnaise, salt and pepper and that's it.
Khagina Bites
Bulk prep these Khagina Bites and you're all set for the week!
Kabab Rolls
I'll sometimes bulk prep Seekh Kababs on the weekend and roll one up in a whole wheat tortilla with some ketchup and mayonnaise. It keeps well in the lunch box.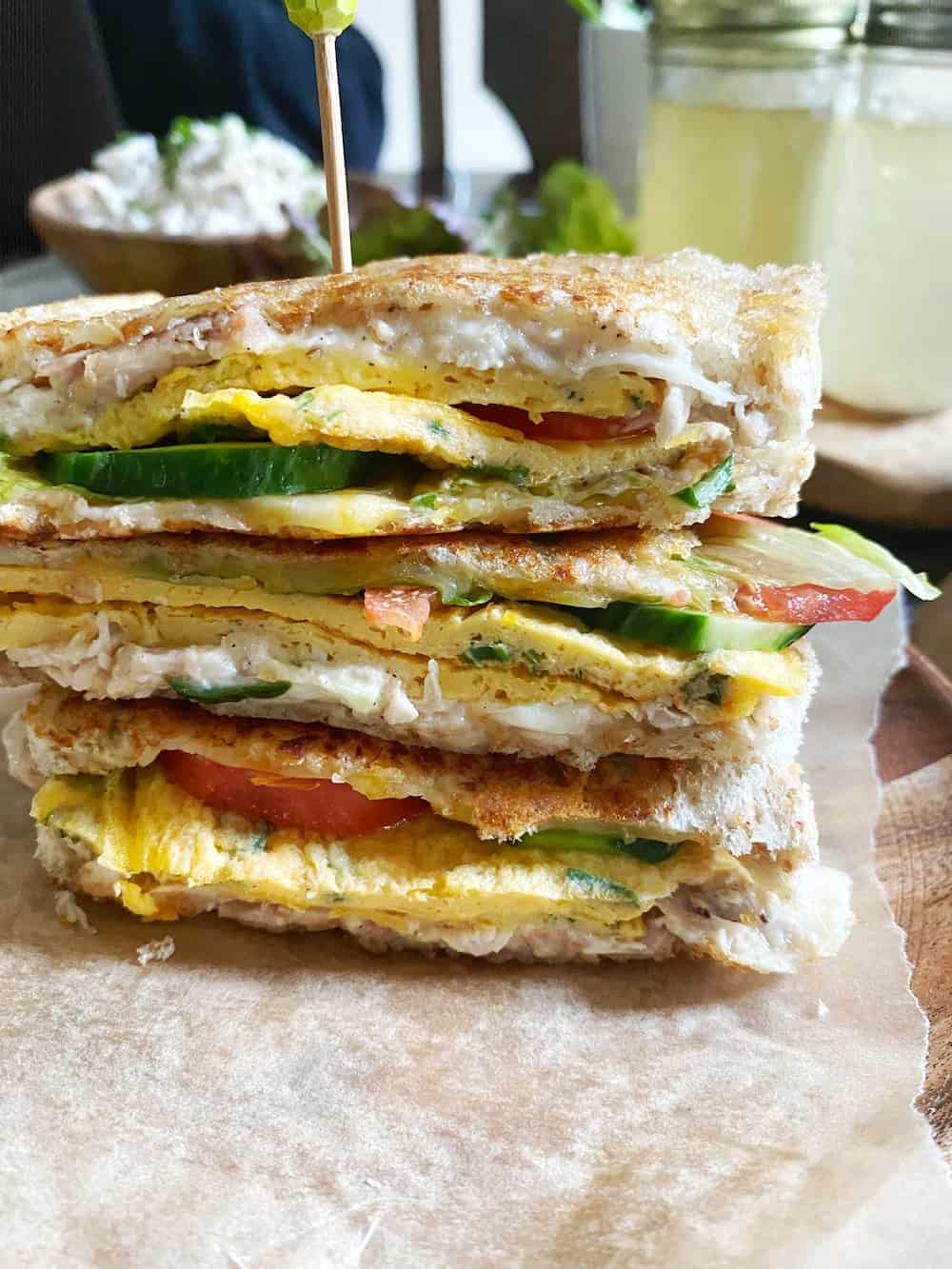 Club Sandwiches
I save the meat from when I make chicken stock. It makes for a great spread for club sandwiches and even quesadillas. I also make my own roast beef. All this in an effort to eliminate processed lunch meat from our diet.
Parting thoughts
I have found that with a little creativity and some organization it is possible to pack healthy, whole some lunches for your kids. Get them involved in the process and make it fun! Share this with others moms looking to make packing lunches more fun and less a chore.
Best wishes for a great school year ahead! Let me know below what you like to give your kiddos for lunch so we can add to the list!
Now here's that quick recipe I was talking about earlier. This is sure to be as much a hit in your home as it was in mine. Inspired by the Lara Bar, this recipe is a perfect activity for the kids to get involved in too!
Chocolate Chip Cookie Dough Bites
You will not believe how good these cookie dough bites are! Devoid of any sugar but for the sweetness of the date and the chocolate chips. Great for snacking or even dessert!
Ingredients
13

oz.

date paste

3/4

C.

almond butter

1

C.

mini chocolate chips
Instructions
Mix all the ingredients together well and form into pingpong sized balls.

Store in the refrigerator